Updated May 25th, 2019
KITTEN AVAILABLE!
See below for listing

Into The Mystic & Golden Kisses Kitten
Born November 21st, 2018 - Available
This good looking guy is a real sweetie. He gets along great with the other cats and loves his German Shepherd.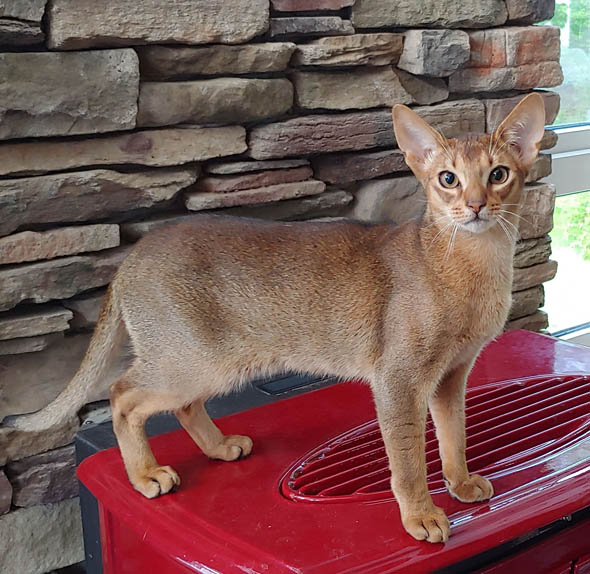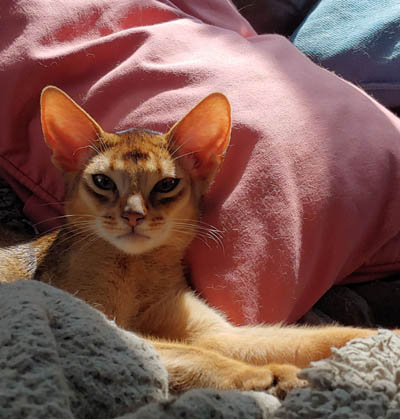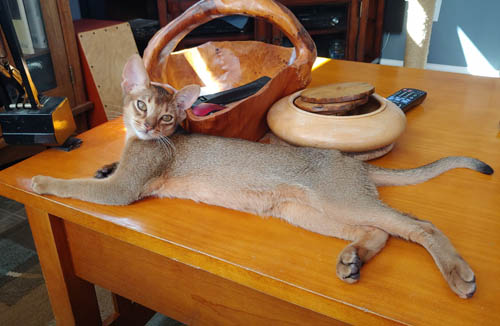 Peanut Butter Pandemonium & Golden Kisses kittens
Born October 3rd, 2018
Available January 12th, 2018

Panda's Fawn Male - Placed
This little guy is as sweet as can be, enjoys people,
gets along with all our feline gang, loves the dogs!


Panda's Blue Female - Placed

Both of Panda's kittens have wonderful personalities. They have been raised underfoot and get along wonderfully with our gang, including our dogs.

UnKamen Abyssinians is a CFA registered cattery with a focus on bringing you beautiful, happy, healthy, playful kittens.
If you would like to make a request for an available kitten please use our Contact Form to get in touch with us!
If you would like to see candid photos and get updates of our available kittens visit our Facebook Fan Page and become an UnKamen fan!
Abyssinian kittens raised in a loving home environment
committed to health, temperament and beauty.
Specializing in the "Uncommon" colors of blue and fawn.