We were contacted by an animal talent agency and were asked if we would be interested in participating in a photo shoot for Teen Vogue!
What can we say, we thought it would be a lot of fun. So we brought several of our cats to the Pier 59 Studios in New York City for two days.
They took a bunch of wonderful photos and they actually printed four of them! We were thrilled.
The crew could not believe what naturals the cats were!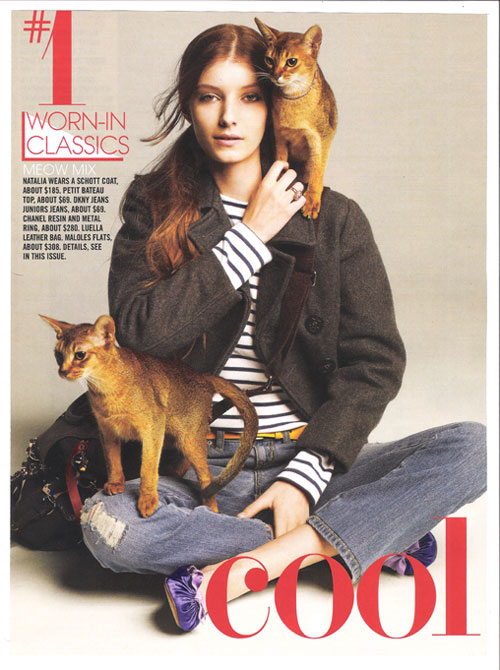 These two girls are CH UnKamen's Sexy Sadie (bottom left) and CH UnKamen's U Make My Heart Sing. Both Girls just loved all the excitment. I think they thought it was all about them!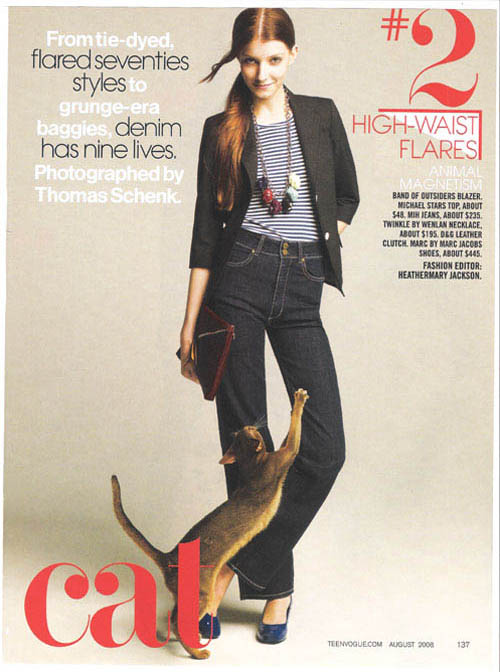 This photo is with our boy CH Starstuff's Faded Glory of UnKamen. He was an absolute gentleman and he acted like he knew exactly what they were asking him to do.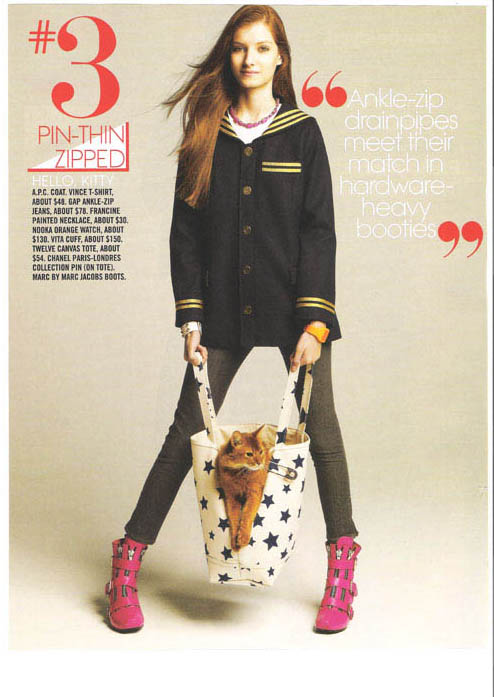 This photo is with our red Somali, GP UnKamen's Girlie Girl, a.k.a. Chuckie. They were swinging that bag around and she just hung out for the ride.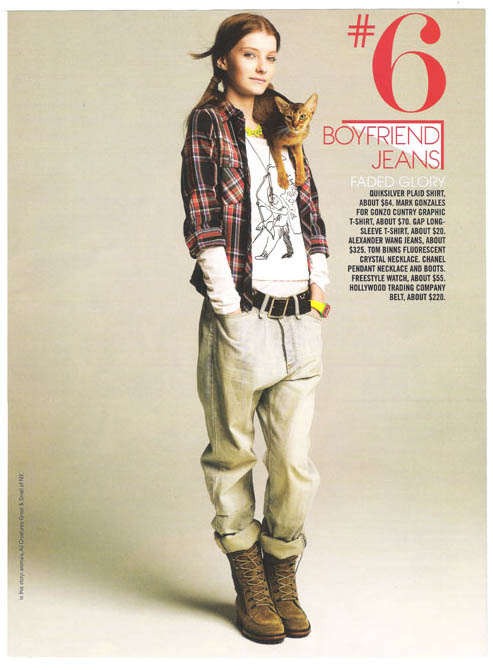 In this photo we have CH UnKamen's U Make My Heart Sing. She was a total ham and just hung on the models shoulder while she changed positions and the lights flashed! I think she loved being in the lime light.
Everyone had a wonderful time and hopefully we will have the opertunity to do it again sometime!